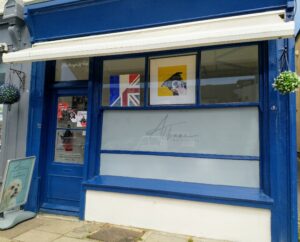 Albane Photography
Photographic Studio
Albane Photography is a Photographic Studio located in Sandgate. We offer services such as pet portraits, which really capture the essence of your pet that you can treasure forever.
As a professional wedding photographer my goal is to capture those special moments on your wedding day. Using a relaxed consultation, we can plan a personalised shoot that will result in stunning unique prints. Capturing the true essence of the people I photograph, from unblemished new-born babies right through to seasoned adults.
My goal is to employ a friendly and unobtrusive approach at different events such as weddings or openings, and presentations. Essentially providing you with a beautiful and natural record of your special day. Importantly giving you beautiful images that will be cherished forever.
Why not create happy memories to look back as we offer fun portrait sessions in my studio for kids, teenagers or the whole family. Fun photography sessions can include body-painting or face-painting shoots.
Not only a professional wedding photographer, I also provide commercial photography. Working closely with companies, in order to ensure that pictures that conform to the company's image and enhance their websites and literature.
Look at our website for prices and additional information.
I am a professional photographer based in Sandgate, why not come and visit the studio and have a chat.
Address: 72 Sandgate High Street, Sandgate, Folkestone CT20 3BX
Phone: 07957 207 891 / 01303 243271
Email: info@albanephotography.com
Other creative businesses in Sandgate.