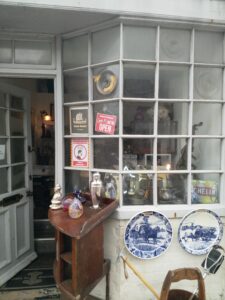 Asgard Antiques
Antiques and Collectables
Asgard Antiques sells a fantastic selection of antiques and collectables. It is treasure trove of period pieces and vintage items that can make the perfect gift.  Asgard Antiques is located away from the main high street, however it is still well worth a look.  Inside there are many interesting  antiques and vintage collectables that can be found in their cabinets.   As a trusted antique dealer with over 30 years experience you can be sure of finding high quality and unique items. Asgard  Antiques also sells high quality second hand instruments such banjos and Fender guitars.
Whether you are a collector or trying to find a special gift, this shop has  a great selection of collectors pieces  and curious items.
Please ring to make sure they are open as times can vary.
Phone: 07412949481
Online shop.
Other antique shops in Sandgate.