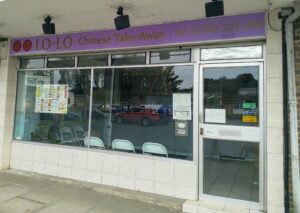 Lo-Lo Chinese
Takeaway
Chinese Takeaway located in the Golden Valley, Sandgate.  We Specialises in Chinese take away only.
However, we serve a wide range of dishes from  Thai green and red curry, sweet and sour dishes, and Peking dishes.
Free prawn crackers for orders over £23.
129 Enbrook Valley, Golden Valley, CT20 3NEH
Ring to make an order: 01303 223399
Closed Mondays.
Open from Tuesdays to Sundays from 17.00 until 21.30
Delivery is available from 17.45
Other places for food and drink in Sandgate:  https://sandgatebusiness.org.uk/category/businesses/eat-and-drink/