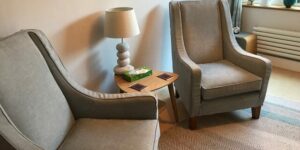 Relationship Counselling
Counselling
Relationship counselling is based in Encombe, Sandgate. We are in a calm, quiet environment, aided by the therapeutic power of sea air!
Relationship Counselling offers counselling and psychosexual therapy for individuals and couples, by experienced relationship therapist Joyce Walter, MBACP, MCOSRT.
Joyce also runs the Living Life Better personal development groups, which meet weekly at the Old Fire Station, 51 Sandgate High Street.
Contact us to book a free 15 minute phone consultation, or to book your first session.
Phone: 07887500890
Email: hello@relationshipcounselling.org
Visit our website.
Other health services in Sandgate.