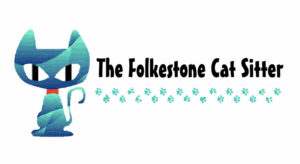 Folkestone Cat Sitter
Pet Sitter
The Folkestone Cat Sitter is the purrfect alternative to a cattery or having to rely on a neighbour's goodwill. We offer a pet sitter service for all your needs!
Tailor made to your cats' requirements we can visit as often as you like, allowing your cats' daily routine to stay unchanged whilst you are away.  We understand what it is like to leave your beloved pets and  we put your pet's need above all.  Further more this service less stressful for you and your cat(s) and  it is often cheaper than a cattery too!
The Folkestone Cat Sitter is a family-run business and operates in Folkestone, Hythe, Sandgate, Cheriton and surrounding areas. As friendly  and trustworthy cat sitters they will visit your home to refresh food and water and give your cats lots of fuss and attention! –(and maybe, with your permission, an occasional treat!)
Not only do they  care for cats , the Folkestone Cat Sitter will  also care for other small pets too,  such as rabbits, guinea pigs, hamsters, gerbils and birds etc. They can visit your home to change food and water, and to clean out cages too. This gives you ease of mind to fully enjoy your holiday or break away! Additionally, we can offer a house sitting service even if you don't have a pet!
Phone: 07768 816251
Email:  info@folkestonecatsitter.com
You can take a look at the website for more information.
Read our reviews from all our happy customers on Facebook.
Other services in Sandgate.