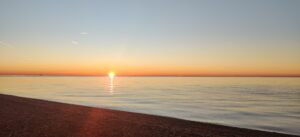 Sandgate – A Great Place to Shop, Eat, Drink, Visit and Stay
The Sandgate Business website brings together local businesses. We aim to make Sandgate the best possible place to shop, eat, drink, visit and stay.
Find out about our lively shopping area with a great mix of shops, eateries, pubs, hotels and helpful services. There is free parking along the high street!
Sandgate is a seaside village near Folkestone, Kent. Sandgate is a great destination for a day or two by the sea. Find out about things to do in Sandgate and up coming events.
There are lots of attractions to visit such as our award winning beach, a Castle, Martello Towers, historic barracks with a key role in British armed warfare. There are beautiful woodlands and lovely open parks in Sandgate to visit. Sandgate has many businesses along the high street, gift shops and many antique shops selling interesting and eclectic items. Sandgate has some fantastic cafes and restaurants. It is a perfect place to have a meal followed by a stroll along the promenade and watch the sun go down.
Read or join our comprehensive directory of Sandgate businesses, or browse for forthcoming events in our Sandgate event diary.
Inclusion in the Sandgate Business website and events calendar is free for any organisation based or running their business or events in Sandgate.
Get in touch to add your business or event!
Keep updated with local news and events; Sign up for the parish council local newsletter!