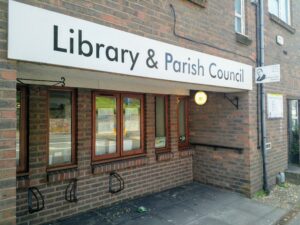 Sandgate Library
The newly refurbished and totally wheelchair accessible Sandgate Library has a wide range of books (including large print books), audio books, DVDs and CDs to borrow.
Our range includes an extensive selection with Sandgate and Folkestone connections, including on HG Wells who lived in Sandgate for some years. The library also has a large range of books for children from the very earliest picture books to an extensive teen reading section.
The library has flat access from Sandgate High Street and no steps within the library at all. There is a wheelchair accessible public toilet, and baby change facilities. The library is lit by LED lighting (not fluorescent which can act as a migraine trigger) and has two free to use public computers on height adjustable desks. There is a large meeting table which can be used for work / study / meetings during normal library hours.
Opening hours:
Monday 9.30am – 5pm
Tuesday 9.30am – 1pm
Thursday 9.30am – 5pm
Friday 9.30am – 1pm
Saturday 9.30am – 1pm
Wednesdays Closed.
Email sandgate.library@kent.gov.uk.
Phone 01303 248563.
Address James Morris Court, Sandgate High Street, CT20 3RR
Keep updated with latest news on the Sandgate Library Facebook page.
Kent Libraries also offer a wide range of e-books. All library users can assess these by following this link:
Libraries – Kent County Council
Other services in Sandgate.