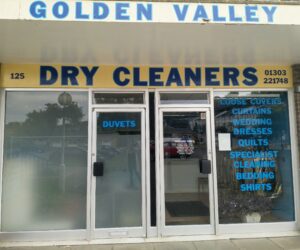 Golden Valley Dry Cleaning
Cleaning
Dry cleaning and laundry services in Sandgate, in the Enbrook Valley (Golden valley).
We clean:
Loose covers
Curtains,
Wedding dresses
Quilts and duvets
Bedding
Shirts
Open from 9.30 am – 17.00
We are closed on Sundays.
125 Enbrook Valley, Sandgate CT20 3NE
Read our testimonials from our happy customers on Facebook
01303 221748
Other  services in Sandgate.